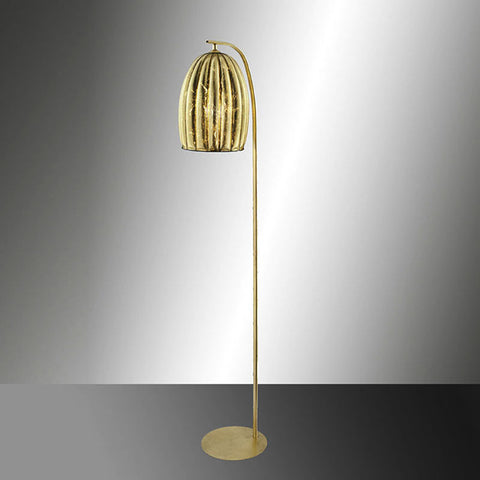 Salice Single Floor & Table Lamps
Salice Single Floor & Table Lamps
PRODUCT INFO
Description:
This project was born from observing nature and its wondrous forms. The willow foliage is reproduced here in glass; thin metal wires direct its shape and replace its branches from top to bottom.
 Height: 185 cm
Width: 44 cm
Depth: 32 cm
Materials and Finish : ● Glass, Gold Leaf Finish
Lights: 1
Lamp: E27 
ABOUT THE BRAND
Ancient Murano glass techniques handed down through generations of Italian artisans. Glass protruding out of metal frames finding its own unique shape.
In the fascinating context of the Venice lagoon, SIRU has long held a focus on designing and crafting striking lamps with traditional glass
making processes.
Each SIRU lamp is made by blowing glass into a framework of bent metal wires. The process is never repeated twice, making each lamp a unique and precious object.
Thanks to a long and wide and experience SIRU can also make bespoke models, meeting specific customer requests.